Some of the events on tap for this season are:
IMPORTANT!!   2015 NSC Meetings resume at Polish American Club beginning on January 15th @ 7:30pm.
Soup, Stew and Chili Night to benefit Skiers Unlimited on Feb. 19, 2015
On Snow Winter Carnival at Okemo – March 6-8, 2015
Sugarloaf Ski Trip – March 8-13, 2015 Contact Dan Petit/John Hunter
Bus Trips to Mount Snow, Okemo, Stratton and Magic-Contact Glen Johnson
---
Senior Games Ski Sundown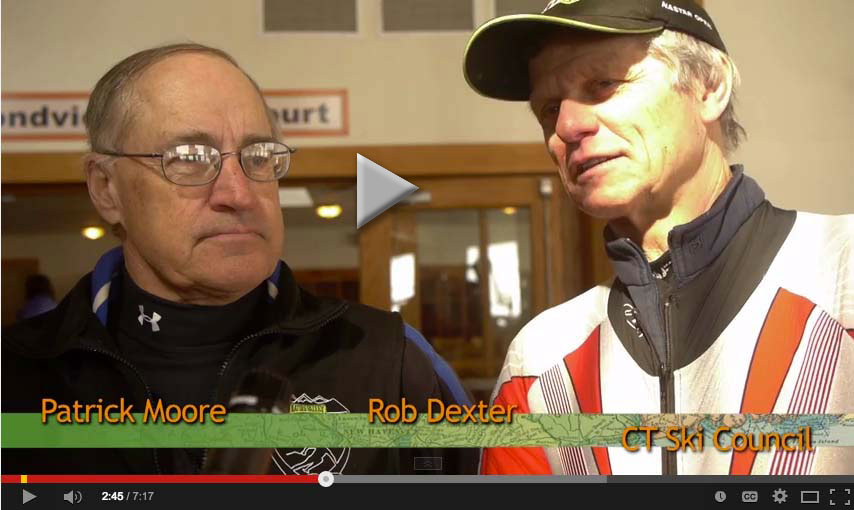 Join us on this episode of the CPBN media Lab original series Outdoor Enthusiast. Tikeyah Whittle producer.
---
Ski Sundown
Free NASTAR
6:30 to 9:30 Thursdays nights and
Sunday 2:30 to 5:30 starting Jan 18th Members must show Club membership card with valid CSC sticker/s and photo I.D.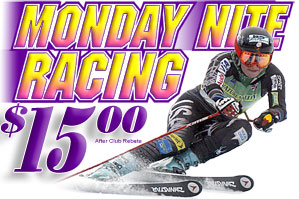 Monday Night Racing is ON
for upcoming Monday nights, beginning Jan. 5th. Attached is the New waiver, Download it, print it, fill it out and bring it with you on Monday. New this year, you have to purchase your lift ticket outside at the white office building on the right as you walk through the main gate, before you register for racing. Registration is in the same place as it was last year, upstairs in the ready room. You will need a lift ticket before you can register. Season ticket holders, etc. still have to purchase a racing ticket.
Registration starts at 6pm. Race starts at 7:30pm.
$30 ticket.  Race at least three nights and the club rebates $15 for each night raced.
---
NSC Membership Join Today!
---
Amazing deals at hundreds of ski resorts
---
CSC On Snow Lodging
The club is looking to rent a large house that sleeps between 16-20. If you are interested in going in on the house, please send Ron Kapreszewski $100 deposit ASAP. Current number signed up is 12. Come on and sign up and join the fun!  Contact Ron at kapra@cox.net.
---