Some of the events on tap for this season are:
IMPORTANT!!   2015 NSC Meetings resume at Polish American Club beginning on January 15th @ 7:30pm.
Club Race 2-18-15 Mount Southington $30
Soup, Stew and Chili Night to benefit Skiers Unlimited on Feb. 19, 2015
Magic Bus Trip 2-21-15 $25 Bus $45 Ticket
On Snow Winter Carnival at Okemo – March 6-8, 2015
Sugarloaf Ski Trip – March 8-13, 2015 Contact Dan Petit/John Hunter
Bus Trips to Mount Snow, Okemo, Stratton and Magic-Contact Glen Johnson
---
IMPORTANT MESSAGE ABOUT BULK TICKET PROGRAM ABUSES!!
To all bulk ticket coordinators, club presidents, and club reps:
There is no way to sugar-coat this message, nor should there be.
There have been innumerable blatant violations of the CT Ski Council's bulk ticket program at Okemo Mountain throughout this season.
They include:
Individuals using ID cards that are not their own.
Individuals not having ID cards at all, or not having a valid CSC sticker.
Individuals trying to turn in multiple vouchers using only one membership card.
Individuals who are not members of any CSC club trying to use vouchers.
Individuals treating ticket personnel rudely, being belligerent, and cursing at employees.
NONE OF THIS IS ACCEPTABLE AND SERIOUSLY VIOLATES THE RULES OF OUR PROGRAM.
FURTHER:
Okemo Mountain has told us that if the problems persist at the current frequency THEY WILL NOT OFFER DISCOUNTS NEXT SEASON!!
Do whatever you have to do NOW to ensure that your club members are not among the offenders. The CSC can and will apply sanctions to any club that disregards its bulk ticket policies.
Nancy Nolan and Ginny Ludwig
Southern Tier Bulk Ticket Coordinators
---
Senior Games Ski Sundown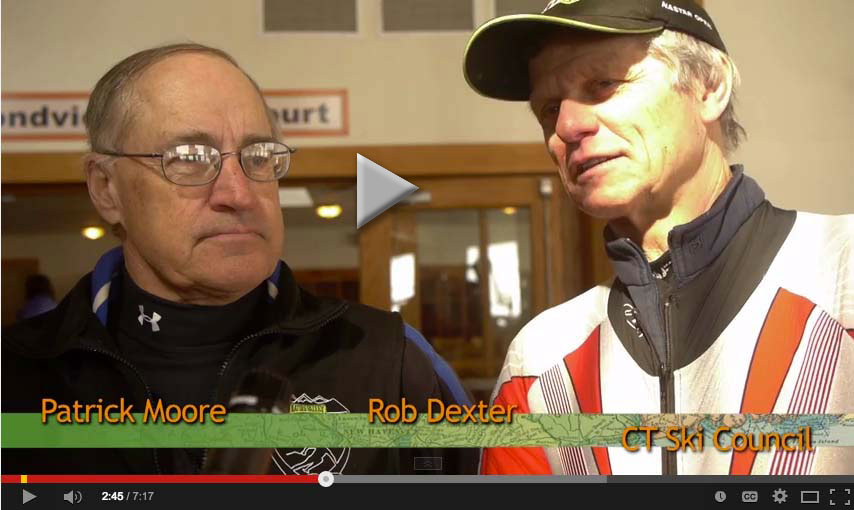 ---
Join us on this episode of the CPBN media Lab original series Outdoor Enthusiast. Tikeyah Whittle producer.
---
Ski Sundown
Free NASTAR
6:30 to 9:30 Thursdays nights and
Sunday 2:30 to 5:30 starting Jan 18th Members must show Club membership card with valid CSC sticker/s and photo I.D.
Club Race  2-18-15 at
Mt. Southington
REGISTRATION from 6:00 – 6:45 pm, RACE is at 7:00 pm. After there will be free food in the Mountain room. I think the cost will be $30 just like it is on Monday night.
---
Magic Bus trip is back on for 2-21-15
No race or lunch but the skiing is awesome up there right now.
Bus is $25 and lift ticket is $45. Magic has been getting dumped on so there will be plenty of snow.  Contact Glen Johnson



Hope you can make it Glenn
---
Monday Night Racing is ON
for upcoming Monday nights, beginning Jan. 5th. Attached is the New waiver, Download it, print it, fill it out and bring it with you on Monday. New this year, you have to purchase your lift ticket outside at the white office building on the right as you walk through the main gate, before you register for racing. Registration is in the same place as it was last year, upstairs in the ready room. You will need a lift ticket before you can register. Season ticket holders, etc. still have to purchase a racing ticket.
Registration starts at 6pm. Race starts at 7:30pm.
$30 ticket.  Race at least three nights and the club rebates $15 for each night raced.
---
NSC Membership Join Today!
---
Amazing deals at hundreds of ski resorts
---