OPEN HOUSE
featuring an "UGLIEST SWEATER CONTEST"
FRIDAY NOVEMBER 21, 2014 7:00pm
Polish American Club, 140 Wilson Ave. Newington, CT 06111
Hear ye, hear ye, Newington Ski Club's Open House is coming; mark your calendar, spread the word!  SO MUCH TO SEE AND DO AND WIN!!
Our membership table will be open for new members to join the club or for renewing members to sign up and/or obtain stickers to readily enjoy the benefits of NSC membership. Come sign up for a Bus Trip to Mt Snow or for our annual ski trip to Sugar Loaf, Maine. Learn about our Racing Team who won last year's Monday Night Racing competition at Mt Southington and our participation in CSC's On-Snow Winter Carnival competition at Okemo, where NSC placed first last year.
See club members and friends; come pick up your discounted ski lift tickets aka "Bulk Tickets"; take a chance at our raffle; share good food and fun with our LIVE DJ.  There will be a raffle with prizes such as lift tickets, winter clothing, gear, and accessories. We will have a Live DJ, food, desserts, and LIVE VENDORS to show and demonstrate their wears.
Once again the NSC will keep the gift giving spirit alive. We will accept donations of non-perishable food items to benefit the Town of Newington's Holiday Food Program and Food Bank.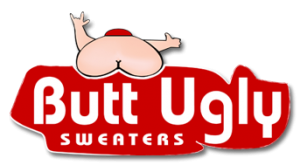 And, last but not least, we will celebrate the coming winter season by hosting an "UGLY SWEATER" competition.  WEAR YOUR UGLIEST of all UGLIEST.
This year's Open House is planned and executed by many, many, many hands but we can always use more!  Please contact Marie Lorenzo to see where you can fit into the excitement. M.lorenzo@sbcglobal.net or (860) 798-1477.  Help is needed for Set up on 11/21/2014 (anytime after 4:30pm to 7:00pm) and to be present at various club information tables to sign up participants or answer questions.